So unfortunately I am still being afflicted with the crazy face breakout rash thing :( But I wanted to do a new look today anyway so I broke out my Makeup Forever Tres Vichy lashes that I got forever ago and haven't really played with!
In their campaign for the Tres Vichy collection, one of the looks I saw was a rainbow eye with these lashes, so I kind of wanted to do a super girly take on that.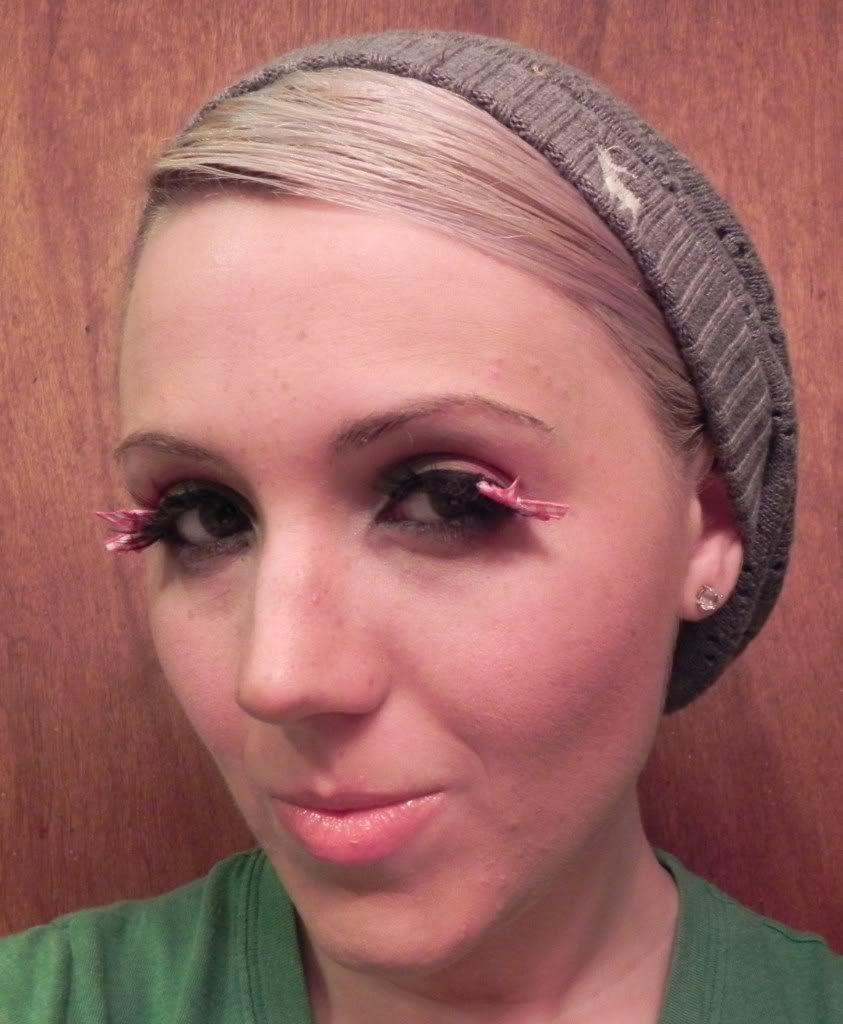 On my lips I used OCC Lip Tar in Interlace with Neutrogena's Soothing Lip Sheer in Shimmering Blush on top. Side note- OCC Lip Tar is AMAZING!!!! They are one of the few lip items I can get to stay on my lips for more than 5 minutes!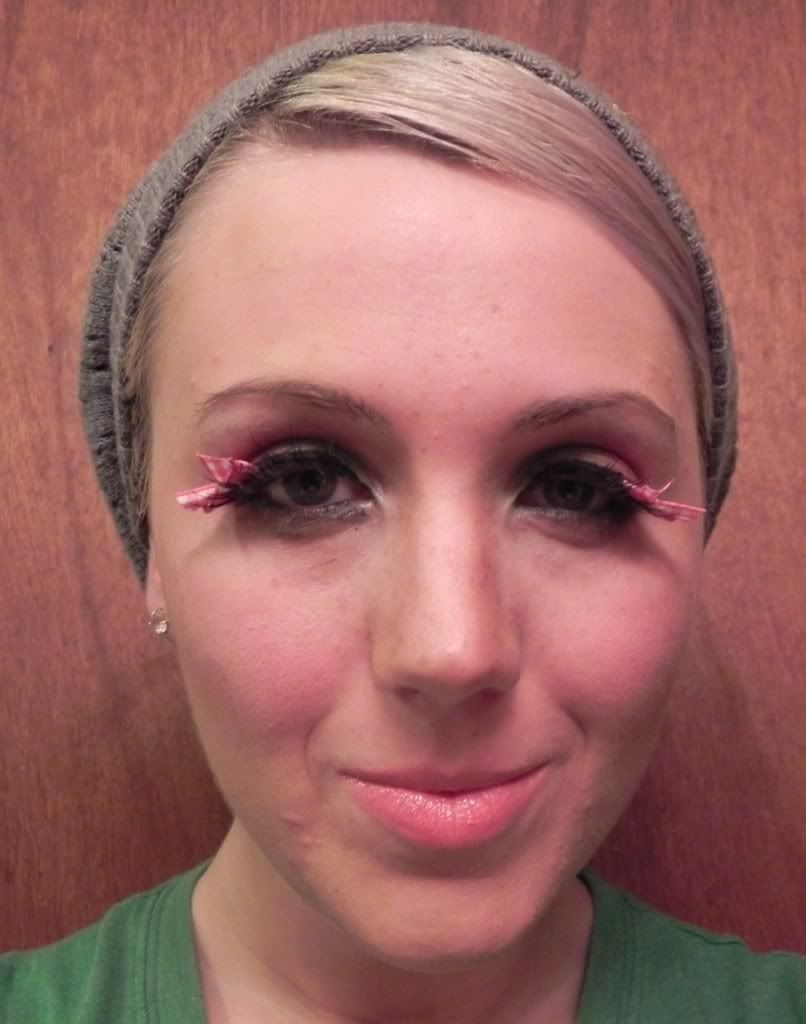 For my cheeks, I used Stila blush in Art Deco which is crazy vibrant (I know you can't tell here but that's due to not the best lighting!) and toned it down slightly with Hard Candy blush in Honeymoon.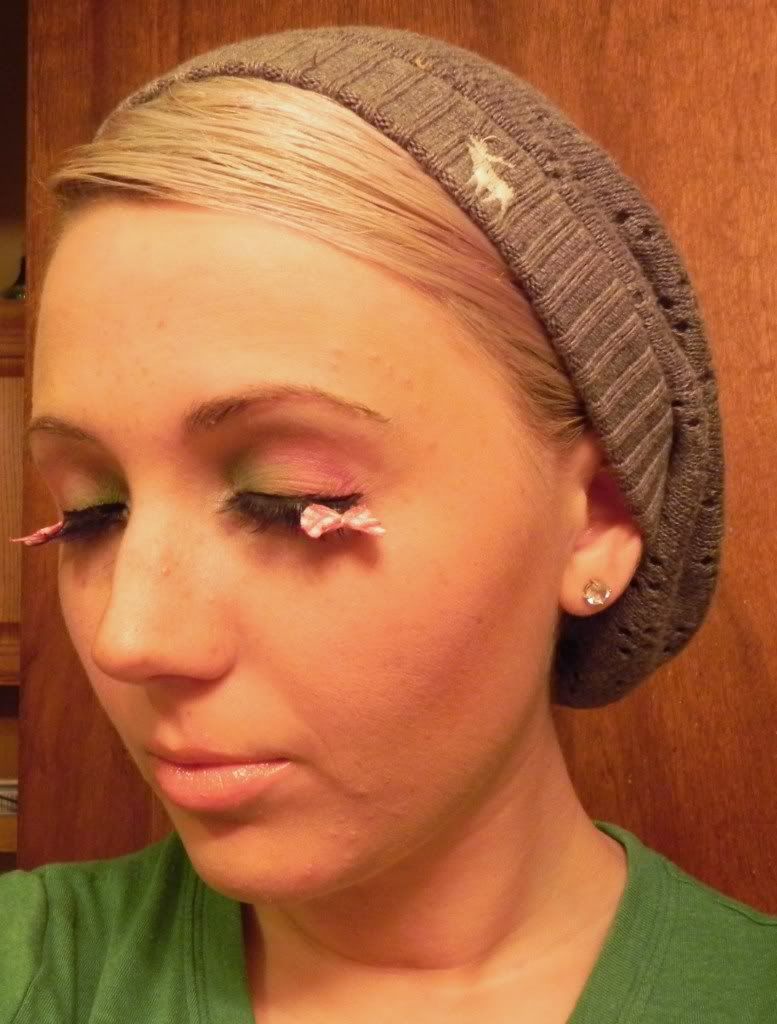 On my eyes, I used a light green shade on the inner corner, a pink on the outer corner with a pinch of dark pink on the outer edge and crease and silver at my browbone and tear duct areas. All of these shades came from my BH Cosmetics palette.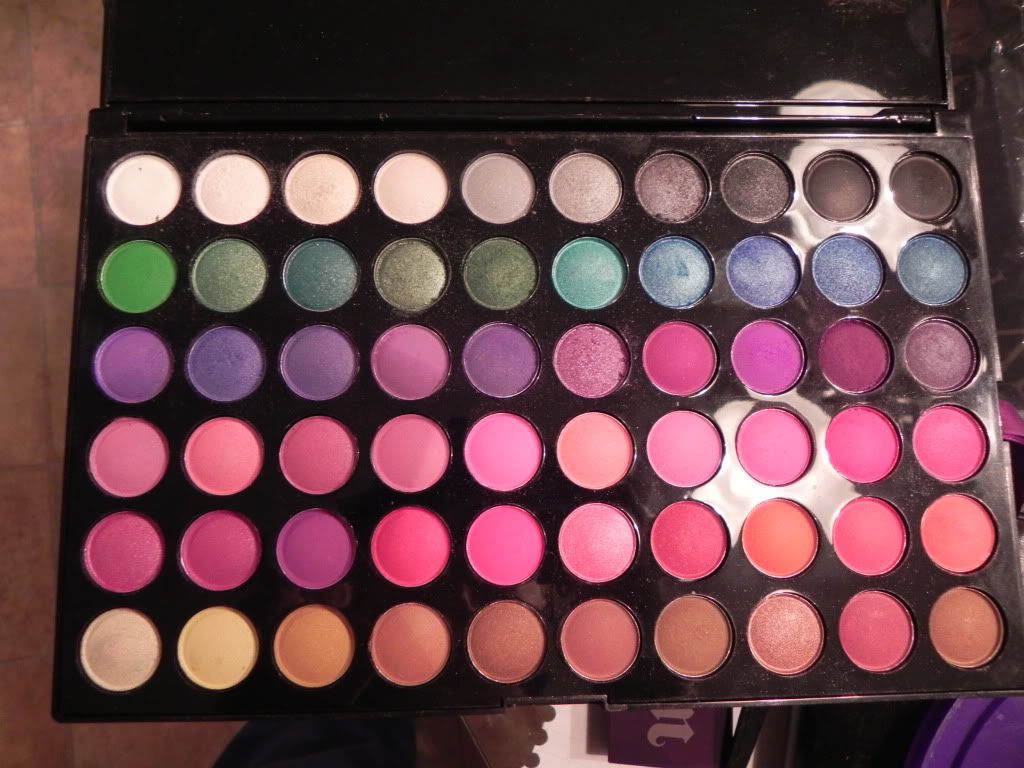 I lined my upper lashline with Clinique Cream Liner in True Black.

I actually had to go out and work on a project for school with a partner, so I toned down my look by removing the lashes (which are super uncomfortable by the way!) and making the liner more of a cat eye look!