Today when I put my outfit together, I realized that it was reminiscent of the 50's (a cardigan and pencil skirt) and how perfect would it be to create a makeup look to match??? So without further ado, here is my simple 50's look!!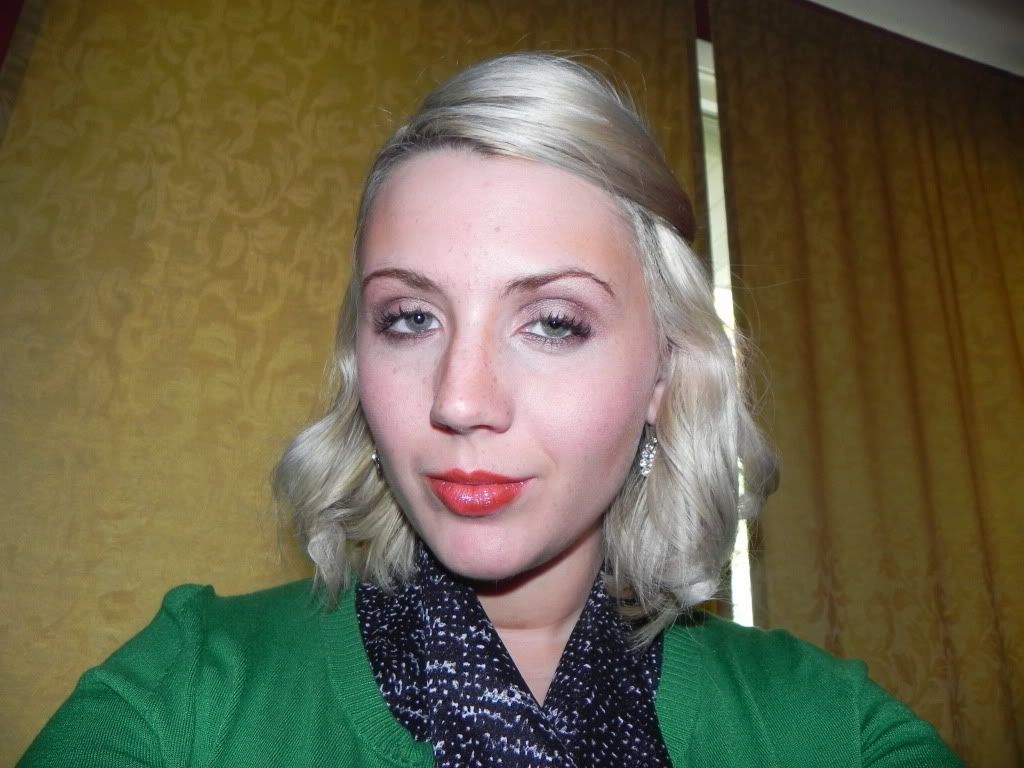 For some reason, the lips showed up as orange red when they were actually more of a rich plum....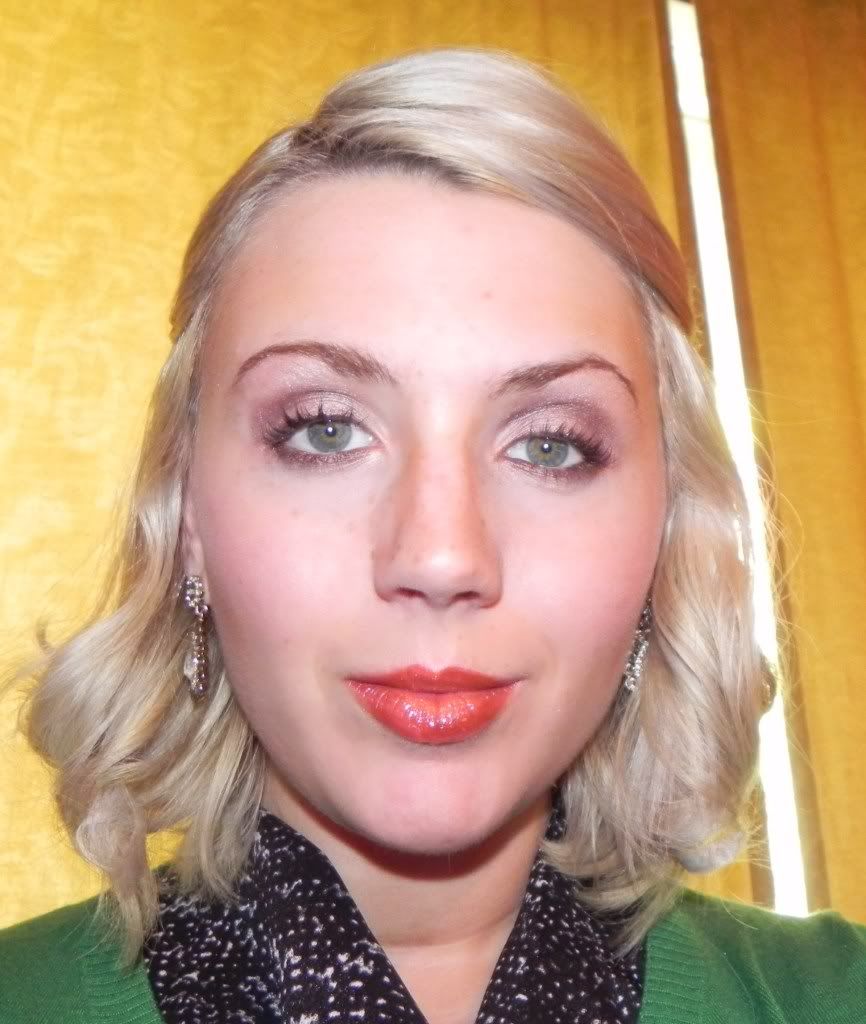 And I don't know why, but every straight on photo makes it look like I have a horse face so there are rarely any pictures where I don't have my head tilted to one side!!
Anyway, on the face I just used a slightly lighter color than normal (Mary Kay mineral powder in Ivory I) to lighten me up a tad, sculpted my cheekbones with Body Shop bronzer in 05 and then used Benefit in dandelion for blush with Hard Candy Honeymoon on top for a highlight.
For my eyes I used Urban Decay Book of Shadows IV pallette which is one of my new obsessions! (Review coming in the future...) I used Sin to highlight my browbone and on the inside corner of my eye; Midnight Rodeo all over the lid and Lost in the crease. I like to keep it simple for work, but a cat eye would have finished the look perfectly!
For my lips, I used my new FAVORITE lip liner from my NewBeauty TestTube, YBF Posing Plum all over the lips as a base with Mary Kay Beach Bronze lipgloss.
Classic looks and 50's looks are some of my favorite things to do! They are so timeless and will never go out of style!